CALVERTON, MD, January 11, 2019 – On January 1, 2019, the Intermodal Association of North America installed its 2019 Board of Directors and Officers, including two new members. Kevin Lhotak was elected Chairman of the Board.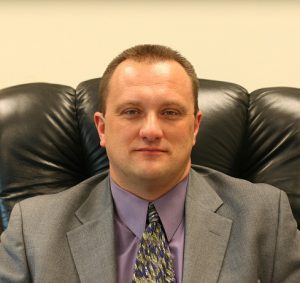 Lhotak, who is the President of Reliable Transportation Specialists, Inc., is a longtime IANA member. He has served as Treasurer of the Association and chaired its Operations Committee. In addition, he is a member of the Board of the North American Chassis Pool Cooperative (NACPC) and the Intermodal Motor Carriers Conference of the American Trucking Associations (ATA).
"Kevin brings 30+ years of intermodal transportation experience and industry insights to this leadership role," said IANA President and CEO Joni Casey. "His active participation in IANA as well as other industry organizations positions him well to address the Association's priorities."
Serving along with Lhotak as Officers are: Vice Chairman Jon Poelma, who is President & COO of Consolidated Chassis Management, LLC; and Treasurer Derrick Broome, who is the Vice-President – Intermodal, at C.A.T. Global Corp.
Additionally, the Board welcomed new members Joseph R. Tovo, III, DNJ Intermodal Services, representing the Motor Carrier Division; and Dr. Noel Hacegaba, Port of Long Beach, representing the Marine Division. Derrick Broome was re-elected as a 3PL Division representative, and Thomas Williams, BNSF Railway, was re-elected from the Rail Division. The term of service for each of these four board seats is three years, beginning January 1, 2019.
About IANA
As North America's only industry trade association representing the combined interests of the intermodal freight industry, IANA connects its members with the resources and opportunities they need to stay informed, aligned and on the path to success. For more information, visit www.intermodal.org